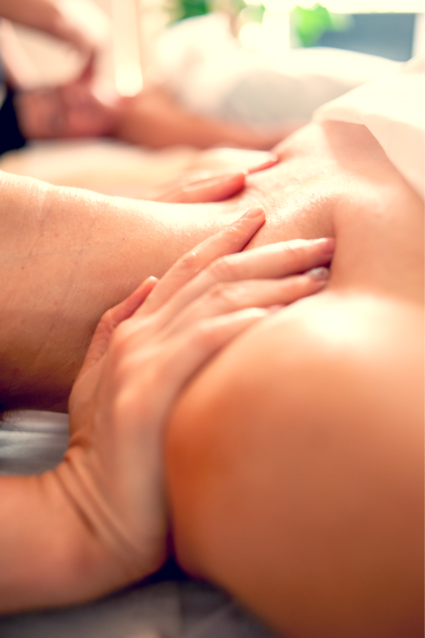 Method of payment
We accept debit, credit and (exact) cash. We are pleased to offer direct billing to (most) insurance providers, which must be set up at least 24 hours before your appointment. Please email the picture of your insurance card ( front and back) to info@regainrmt.com

Gift certificates are available for purchase but are not eligible for insurance reimbursement.
Late arrivals
We ask you to be punctual and arrive a few minutes before your appointment. To assure safe and effective treatment, late arrivals are still subject to client assessment, development of treatment plan, and necessary documentation as required by the College of Massage Therapists of British Columbia. If you arrive late, your hands-on time will be shortened and will end on scheduled time to allow us to prepare for our next client. Late arrivals are subject to full fee payment.
Missed appointments and Late cancellations
In case of a missed appointment without prior notice, you will be charged a full fee. If you need to reschedule your appointment, we ask you to do so as soon as possible. Cancellations with less than 24-hour notice will be subject to full fee payment unless we can fill your spot. In such an instance, you will not be charged. Late fee charges are exempt from private insurance coverage and will be your responsibility to pay. If you are feeling unwell, we ask you to stay at home and re-book. You will not be charged. You can reschedule your appointment for when you are feeling better.
MSP clients
Clients pre-approved for premium assistance under BC Medical Service Plan (MSP) can claim part of the treatment cost through their MSP. Clients are entitled to 10 visits per calendar year and will be responsible for covering the remaining cost of their visit. MSP will mail $23 towards the treatment cost to your home address after submitting the receipt. Please contact MSP regarding your eligibility.
ICBC and WCB clients
We are unable to accommodate clients with open ICBC or WCB claims. Please reach out to us after your claim is settled, and we can help you with your recovery.
Scents/smoking
To respect the health and wellbeing of our staff and clients, we ask you to come wearing no scents and avoid smoking immediately before you visit with us.